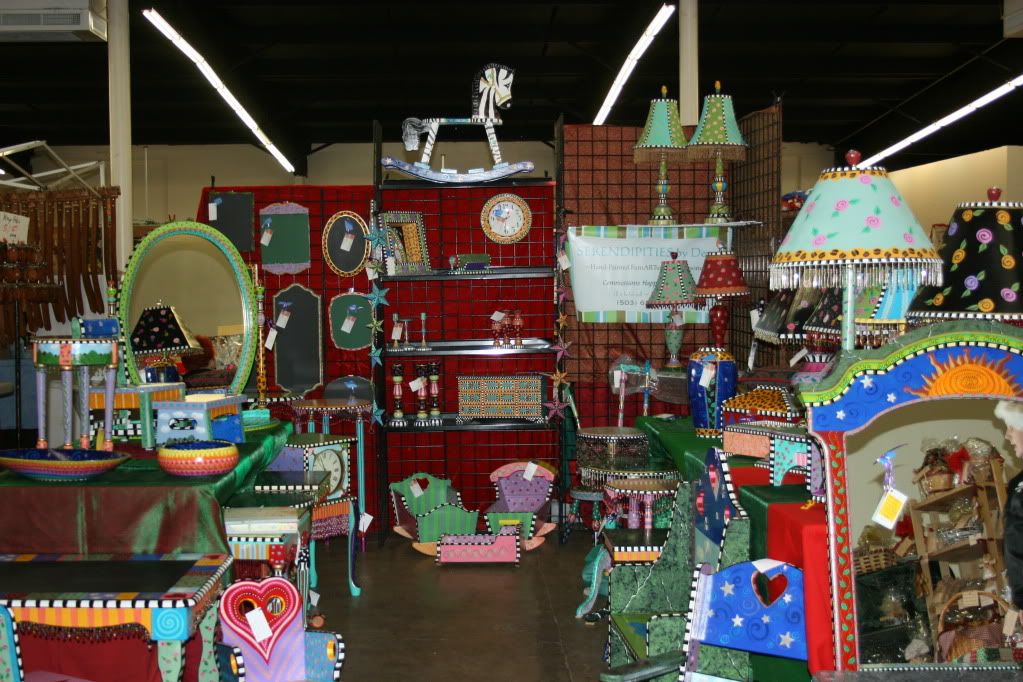 I just got accepted into Portland Expo Center's "America's Largest Christmas Bazaar"...! (Yup - that's a photo of my booth at the last show!)
December 5 - 7, Friday - Sunday.
I'll be schlepping my stuff up to Portland, sitting and schmoozing for 3 festive and fun-filled days! This is an amazing show, and an astonishing opportunity for me ... there are almost 1,000 vendors, and 30,000 people attended the show last year! If you're up for a trip to the Expo Center in Portland this weekend, and the chance to find unique Christmas/Holiday gifts, make sure you stop by to see me!
Friday's show is free, for those who bring two cans of food for the Sunshine Foundation.
Here's my Craig's List ad, for more information and some fabulous (taken by my daughter) photographs (finally figured out how to get the BIG photos on Craig's List!): http://portland.craigslist.org/mlt/com/1491009607.html
Overflowing blessings to ALL...!